Free Children's NHS Dentistry
at Dentalcare Trowbridge
Dental care for children in Trowbridge
At Dentalcare Trowbridge we believe that prevention is better than cure and so we promote a good dental care routine to our young patients.
Children should start brushing their teeth as soon as they start getting their first milk teeth and they should start visiting their dentist at this time too.
By getting children used to a good dental routine and by getting them used to seeing the dentist as early as possible, we hope that it encourages a good life-long habit as well as preventing fear and anxiety about visiting the dental surgery.
NHS dental care for children is free in the UK.
Dental check by 1 is a nationwide campaign launched by The British Society of Paediatric Dentistry, to encourage parents and carers to take children to the dentist before their first birthday. At Dentalcare Trowbridge. we fully endorse this campaign.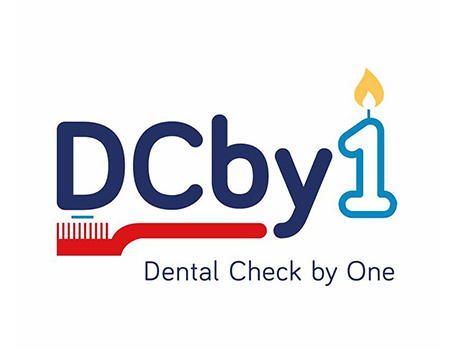 Book an appointment for your child at Dentalcare Trowbridge
Dental treatment for children in Trowbridge
Whilst prevention in dental care for children is our priority, we also ensure that the regular dental check-up appointments are used to monitor children's teeth and check for any special needs or irregularities.
Other common dental treatments for children include:
Fissure sealants – This treatment is given to children usually when they are at the age of 6 or 7 if they are deemed to be at risk of getting cavities. The sealant is a clear liquid which is painted on to the teeth in order to help prevent cavities from forming.
Fluoride varnish – fluoride is essential to your child's teeth. Your dentist will be able to tell if your child is lacking in fluoride. If they need more to protect their teeth, we offer a fluoride varnish. This is applied directly to your child's teeth with a brush and is a quick and painless process.
Children's braces – We monitor children's teeth and watch to see how their adult teeth grow and come through in the gums. Should your child show signs of overcrowding, crookedness or issues with their bite, we can make recommendations for dental braces. Children don't usually begin to start orthodontic treatment until around the age of 12 to allow for most of their adult teeth to come through. Children under the age of 18 are entitled to dental braces on the NHS if they show a clear orthodontic requirement.
Dental fees
At Dentalcare Trowbridge, we treat every patient as an individuals, therefore each treatment plan is completely bespoke. 
Finance
We offer finance options because we believe everyone should be able to benefit from high-quality dental care.
Before & after
We are often told by our patients that the dental treatments we have provided has dramatically improved their quality of life.